Fellowship
Welcome to the ChristGames.org Fellowship page. This is the community driven area of our site. You can read member blogs, browse the forums, get information about upcoming events, and find other socially interactive based content here.
EXAMPLES
Start a healthy theological discussion about games in our society. Share your programming knowledge and write a game tutorial. Post a review for a christian based game. Challenge the community to a game night. Share pictures of your favorite game winning moves. ChristGames.org gives you the tools to be creative. Connect and interact with friends and our community as much, or as little as you want. It is okay to just browse and learn, but much more fun to get involved.
FORUMS
Forums are a great way to learn new things. If you are just starting out in game programming, chances are others are too, and have had the same questions as you. Simply follow the link to the Forums page below, sign up, and start asking the community your technical questions. You will be amazed how many people are out there to help you answer them.
Getting guidance from the community is just one way Forums work. You can also discuss hot topics though Form discussions that you feel are important to debate. Get feedback and opinions through group email like threads. You can even start a public opinion poll to learn how others feel about your topic.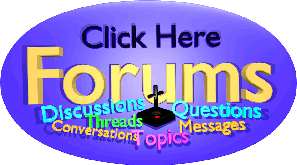 SOCIAL NETWORKING
ChristGames.org actively supports several social networking services. This is where we hangout as a community to fellowship with our brothers and sisters in Christ. We encourage you to participate and connect with our growing community of Christians interested in playing and making video games.




SHARE YOUR THOUGHTS
Register to become a contributing member of our community and publish your Christian game content here for free. Please note, inappropriate content will be deleted, so keep it clean, fun, and friendly.